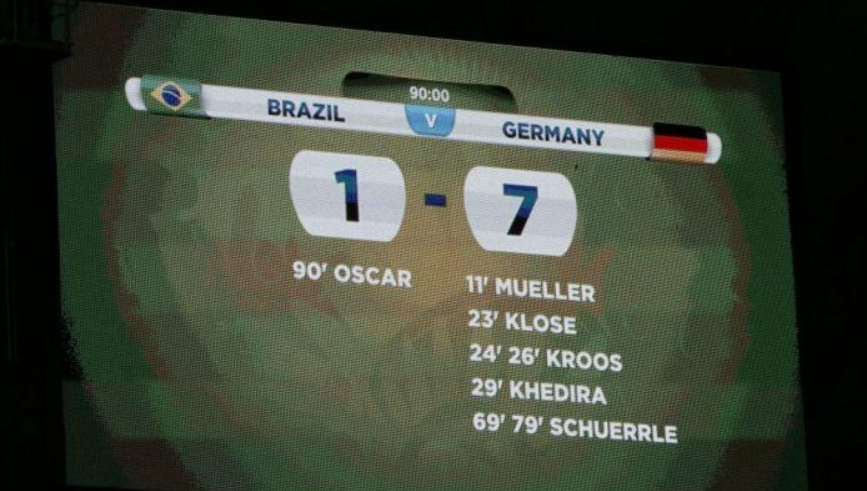 How do I guess the exact score in a football match?
Betting on exact scores in sporting events is quite popular, and this is because bookmakers tend to offer high odds in these markets, which are not easily found elsewhere.
Of course, this means that the odds of a match ending up with a particular score are relatively low, and it is difficult to get a good guess. For experienced bettors, however, there are no impossible tasks. As in most cases, the main thing is accumulated knowledge and the ability to analyse. And luck, of course, what can you do without it when betting on high odds?
Which score is better to bet on
In football matches the score can be anything you like, even 8:10, but the probability of such a result is measured in fractions of a thousand. More often than not we see scores of 0-0, 1-0, 0-1, 1-1 and similar. It is common for most teams to score between 1 and 3 goals, with exceptions to the rule of course, but not often at all.
Therefore, we can rely on a 1 to 3 goal performance, but do not rule out the possibility of the team not scoring at all. And most of the punters who bet on correct score in matches prefer to choose between 1 and 3 goals for either side.
Analysis is very important
Also it is imperative to consider the specifics of the teams. If you see that the teams make a clear bet on the defence of their goal, it is possible that a 0-0 bet might come into play. By the way, the odds are stacked high against this option, as any goal will automatically count against you.
On the other hand, it is sometimes appropriate to bet on an unconventional exact score. For instance, when a clear favourite will play an equally clear underdog. Then a pogrom is likely, and it is quite possible to go beyond the basic 1-3 goals from a team. Here both 5-0 and 7-1 look like a passable outcome. There's even such a bet as "any other score" – for an option that's not in the slate, which is usually just 6-0, etc.
Don't be lazy to watch as many matches of the team you want to bet on. You may well notice trends in the team's play that have been overlooked by the bookmaker. This will allow you to play odds much bigger than you can find in the market for outcomes or totals.
There are managers who let the team go into idle mode when the score is 2-0, and there are managers who think that a 1-0 score is ideal, because in this case their team maintains maximum concentration and does not relax.
Don't forget to mix and match
When playing for score in football matches it is best to combine several possible outcomes. If you're expecting a dry game, for instance, it's a good idea to get a 1-0, 0-0, 0-1, or 1-1 score. When playing with an emphasis on defence, one of these results has a very good chance of coming in. But, again, you should compare your thoughts with what the bookmaker is offering. Often he himself notices the tendency of teams to play on the "bottom", and in such circumstances it becomes unprofitable to bet on 3-4 possible outcomes at once by ordinarians. It may be necessary to take a risk and play for 1-2 outcomes. You can even limit yourself to a single bet on a score that you are sure of, but don't forget that this is a big risk.
The main thing is distance
Another important thing to consider when betting on exact scores in football is not to get upset if you get a one-off loss. Of course betting on high odds always involves a bigger risk than betting on a conventional 1.2-1.5, but only those who are not afraid to play for higher odds will stay in the black over the distance. Our task is to play in such a way that even if less than 40% of the outcomes are correctly picked, we will keep gaining financially and steadily build up our bankroll.
Betting on exact scores in football is a great way to do this. All it takes is consistency, careful analysis and a pinch of luck, and then the profits will come into your hands.