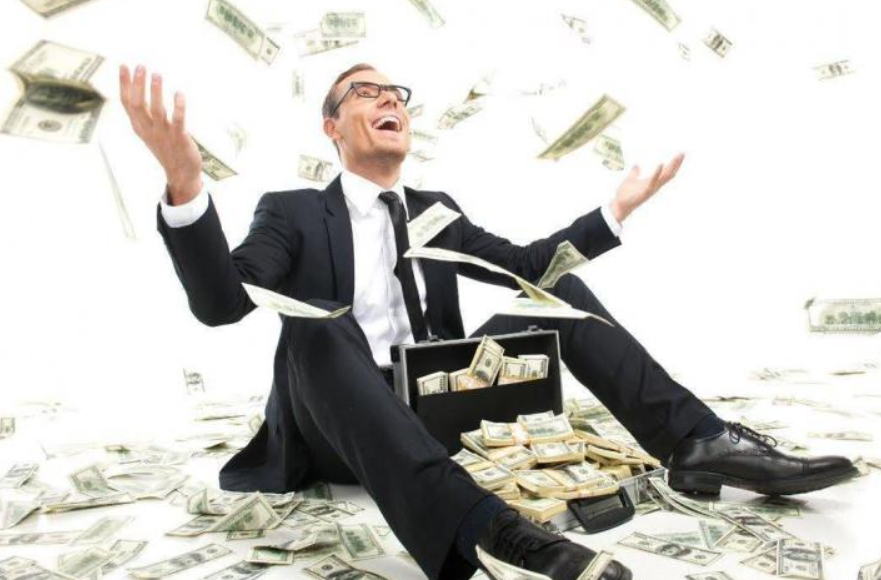 Betting on odds of 10 or more: how to win
Successful betting is directly dependent on the odds you choose to bet on. Of course, it is well known that the lower the odds, the higher the nominal probability of a willing victory. However, gamblers who prefer low odds to play at are also notoriously unfortunate; they will quickly lose money, even though their winnings may outnumber their losses.
Betting on a strong-willed win at high odds can be a good way to win. The main thing is to learn how to correctly assess the situation.
The whole point is that the overall success of a bet is judged on the distance. And to make sure everything is in order for the player in this regard, you should focus only on high odds. What should they be? Everyone has their own numerical guidelines. Some of us do not like to play with odds lower than 2.0, while others allow themselves to go as low as 1.5, but no lower.
The basis of this opinion is an absolute truth: no player can correctly predict the outcome of more than 70% of the events over a long distance. So even if you play with a "flat" strategy and use a fixed stake, you will sooner or later end up losing if you bet with odds lower than 1.5. The lower the odds are, the sooner you will show a loss.
Basing on these considerations you need to understand how to use big odds in your game and how to successfully increase your bankroll with them.
Option one – bold outsiders
The bookies usually place big odds on what they consider to be the underdogs. Hence, we need to analyze the lineup in search of a match where a nominal underdog could potentially surprise.
How do we do that? Firstly, you need to limit yourself strictly to what to bet on. Choose the field of sports you wish to bet on and regularly watch the matches, gathering invaluable information about the sport, the teams' performance and the athletes' behaviour. Secondly, analyse the data you receive and don't bet big before you have studied the leagues and teams thoroughly.
Only this will allow you to get into an argument with the bookmaker, betting on those whom the office defines as the nominal outsiders. Sometimes it will allow you to pick up odds not only around 3-5, but even 10, or even more.
Variant two – hoping for a comeback
Big odds can also be found in play and there are more than in pre-match. When one opponent gets a big advantage in the score, the odds for the other gets exponentially bigger. And if the loser is an underdog before the match has even started, the odds for him in play may go up to 50 or even 100. And those kind of numbers really go in.
Of course, when choosing the way to play at high odds, you should understand that you are likely to have more losses than wins. However, it's always the distance that counts. If you win 4 out of 10 bets with odds of 10 and above, while betting the same amount on each of them, you will still be in the black.
Option three – Expression
Although considered to be a gift to the bookmaker, odds odds odds are the most logical and correct betting option. A multi bet on just about anything is wrong, but if you're into a single championship, like the English Premier League, you could try a 4-5M parlay once a week and the odds would probably be around 10.0. Even just one of these a month is guaranteed to give you a handsome total and a lot of fun.
Which sports to play
As a general rule of betting, you should only bet on sports you know how to play. All other recommendations are of secondary importance.
As for the frequency of the odds by sport, tennis and basketball are considered to be the favourites for most bettors of "walmart" betting odds. The reason is simple: it is in these sports that big handicaps are most often won back in the shortest possible time. This is especially true for tennis. Here, even a 6-0, 5-0 lead in games does not mean final victory. Consequently, any point can make a dramatic difference.
In basketball, the situation is a little different. Losing a 20-point lead with 2 minutes left in a game is unrealistic. The underdog odds can go through the roof for even less than that.
The only thing that is the same in any 10+ odds bet is that you have to bet on the team or the underdog at the time of placing the bet.
Mental toughness is the key to success
To decide to bet on a will win at big odds you need an extraordinary mental toughness and belief in your analytical skills. You must be convinced of the correctness of your actions, even going against the bookie's opinion. After all, only by going against the crowd can you reach meaningful heights.
Don't be afraid of losing and take your chances. By analyzing your actions competently and improving your betting strategy, you will come to the main thing – a money advantage over the distance. The main thing is to believe that a high odds does not mean that an athlete will surely lose, just as a small odds is not a guarantee of victory.